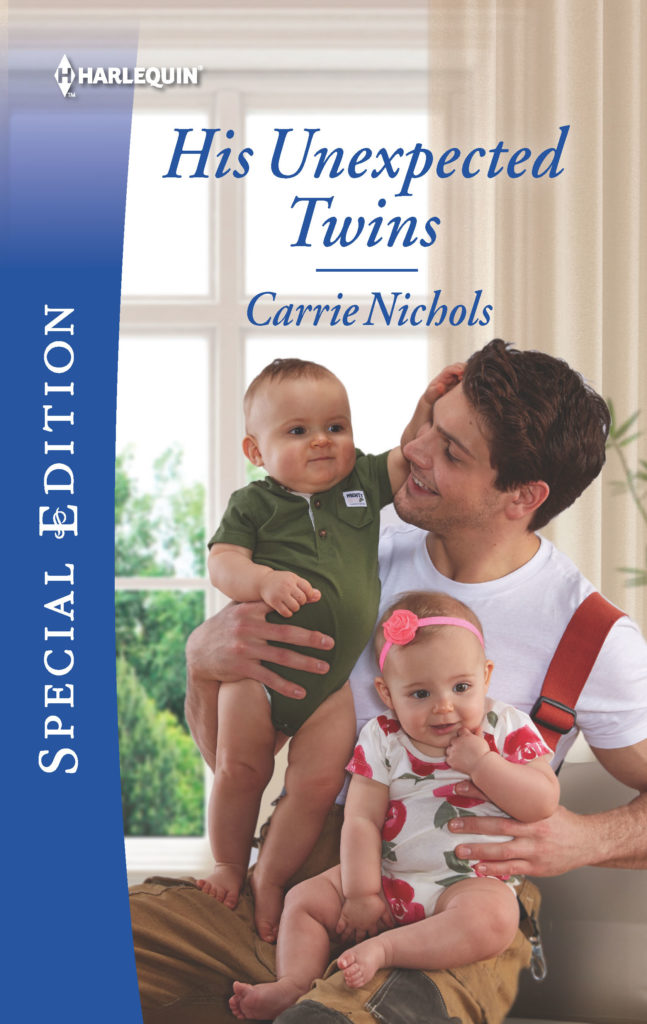 His Unexpected Twins will hit shelves on July 16th and digital available August 1st.
Twins on the way change everything!

Firefighter Liam McBride is back in Loon Lake for the summer, and Ellie Harding, his sister's childhood friend—and cancer survivor—is perfectly willing to shelve her dreams of a forever family while they have a fling. But then they find out she's pregnant—with twins! Are they on the path toward happiness? Or a collision course toward heartbreak?